invoicing software solutions for small businesses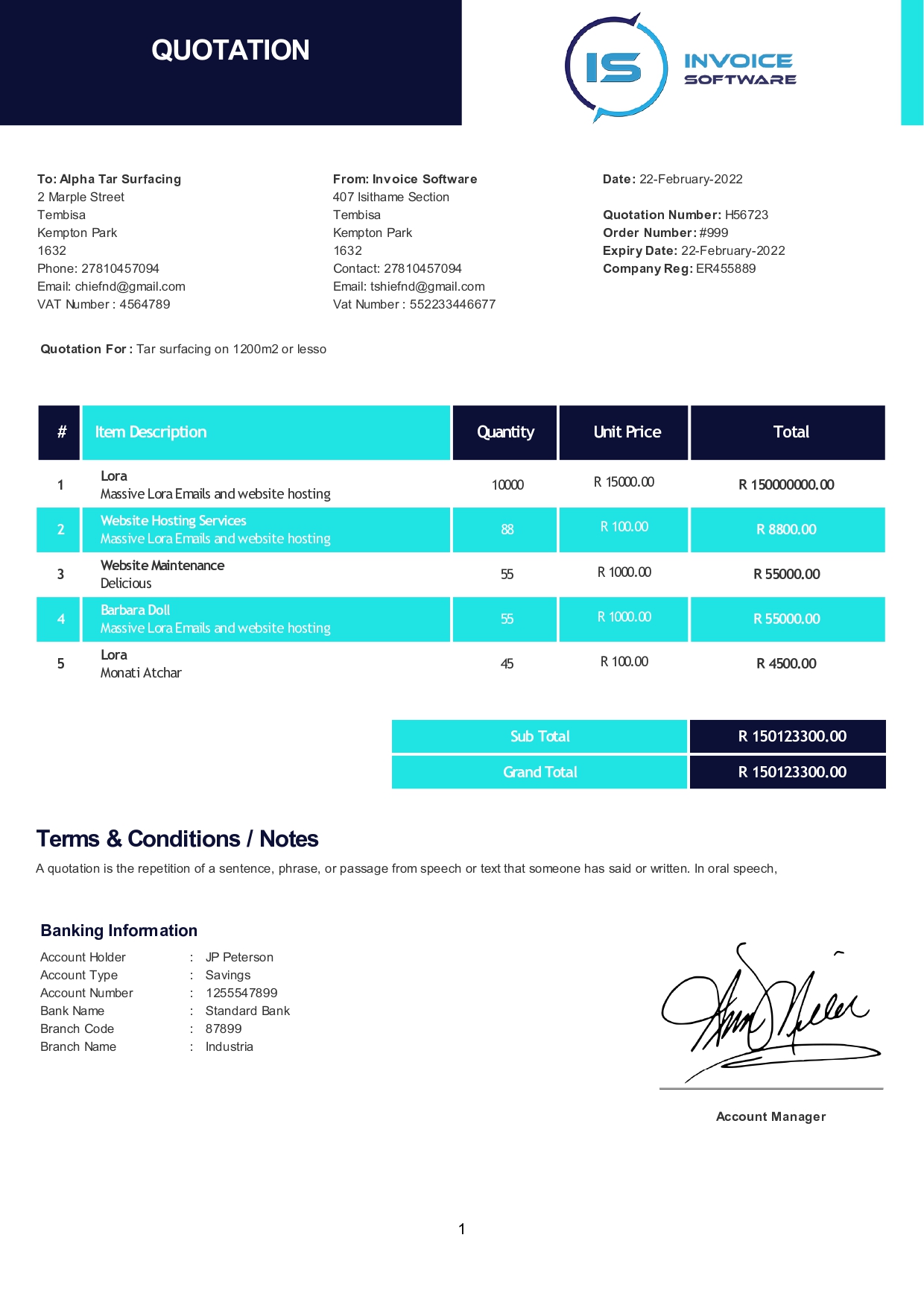 Invoice Software is an easy software and very advanced with many features, easy to use online based invoicing program for small to medium or home based business. Invoice Software provide you a fast and reliable way to create, print or email invoices, quotes or estimates to your clients. You can keep an eye on unpaid and overdue accounts.
Are you a business owner or an entrepreneur looking for user-friendly and easy to use invoicing software for your small business? With business taking place online these days, it only makes sense to send invoices online and get paid quickly. Getting free billing software helps reduce manual entries, enhances accounting accuracy, and saves your business a great deal of time and money.
What is invoicing software?
Invoicing Software is a means that can automate your business invoicing operations. This tool generates a list of services and products along with their respective costs and sends them to your clients or customers as an invoice. Manual invoicing is prone to errors. A simple error in an invoice can result in a heavy loss. With the best invoicing software for small businesses, you can create and customize your invoices, administer and process payments electronically, and generate reports that assist you in tracking your finances and monitor invoices without a hassle. You can even send a payment reminder to a customer to jog their memory.
What are the benefits of invoicing software?
• Tracks invoices and payment status
• Reduces missed payments
• Enhance your company's reputation
• Make things easier for accounting and financial processes
• Guard sensitive information from hacks.
Invoicing software solutions for small businesses
Invoicing software that helps you build and send invoices online and get paid faster. Invoice Software lets you know when clients view your invoices, track overdue invoices, auto-schedule payments, charge late payment fees on invoices, and more. You can even customize invoices to impress your clients-choose an invoice template, add your company logo, and modify colors and fonts. What's interesting about this tool is that it lets you send invoices in your client's preferred language!
Invoice Software for all-in-one invoicing for small businesses. This invoice software allows you to keep track of your payments, bills, and expenses. You can design a professional invoice template to give your business an edge. With Wave, you can create and send invoices to customers in just seconds, set up recurring billing for repeat customers, accept payments online, view customer transaction history, get cash flow insights, and more!
Invoice Software is a mobile-friendly free invoice software. You can create and send invoices in just minutes on any digital device, save online invoice templates for quick entry, and automate payment reminders. Paypal is also known as a payment gateway that processes card and bank payments and accepts payments from clients around the world. With a lot of uncomplicated tools to use, sending a professional invoice is easy with Paypal. This free mobile app for invoicing has been around for more than 20 years!
Invoice Software is a billing and invoicing software for small businesses that have less than five clients to invoice. Invoice Software effectively manages and monitors your invoices while you relax. This tool is perfect for time tracking, expense tracking, invoice tracking, sending reminders, and most importantly allows customers to pay through credit card or debit cards and bank transfers. Along with a free invoice generator, Invoice Software comes with other free generators such as estimate generator, income tax calculator, expense report generator, revenue forecaster, and SKU generator. Invoice Software seamlessly integrates with their own suite of products and also with Stripe, Paypal, Google Drive, and Dropbox.
Invoice Software Perfect for small businesses, Invoice Software is invoicing and project tracking software combined. You can create, customize, and monitor unlimited invoices, invoice your project, track delayed payments, and get paid faster. If you have a recurring invoice, simply automate it to get paid on time. Their free plan includes a maximum of 20 users and 1 GB of storage.
Invoice Software is an online invoicing and billing software that can be customized as per your small business needs. This cloud-based free invoicing software automates your invoices so you can focus on other important tasks of your business. You can send payment reminders, manage your vendors, customize invoice layouts to make them look more professional, and manage remote teams with centralized data management.
Invoice Software is free invoicing software that lets you get paid faster. This all-in-one business and banking solution auto-fills invoices with customer information and schedules invoices in advance. You can create, send, and track invoices from any digital device without a hassle. You can even connect to your bank to check daily transactions. If you are in the retail business, this free billing software is perfect for you.
Invoice Software is a completely free invoicing software that makes invoicing extremely easy. It doubles as accounting software that gives you instant insights and lets you import banking statements to check your daily transactions.
Invoice Software has a multi-user feature that provides selective access for extra safety and privacy.
Invoice Software If you don't have too many invoices to send, Invoice Software is perfect for you. You can create and send invoices to clients and accept payments online without having to create an account and log in to this invoice software. All you need to do is type in your invoice information, put your logo, and opt to showcase tax, shipping, and discount costs. You can even add links to various payment options.
Invoice Software might be best known for accepting POS and online payments. This invoice software works with almost any eCommerce platform. You can send a free invoice and estimates that you can easily convert into invoices. You will also be able to share contract templates along with your invoices. No matter where you are, with Square Invoices free mobile app you track unpaid and paid invoices from any digital device.